Looking for the best free cloud storage service to store and save your personal/professional data? Here we've compiled a list of the best free cloud storage solutions. Read on to know how you can get up to 200 GB cloud storage for free! 
Cloud storage has nowadays become a prized possession for very small and large business groups. The businesses try not to rely on hardware that is costly and thereby want to switch their data to the best free cloud storage available. But not many businesses are aware of cloud storage and hence rely on traditional storage devices.
To benefit such businesses, we have compiled this blog to help them understand what cloud storage is and what are the best cloud storage options available for their businesses. Let's get started!
What is Cloud Storage?
Welcome to the world of anywhere anytime access. With cloud storage you can keep your data secured at a remote physical server. It eliminates the need of carrying the storage device, sharing and transferring is easy and you don't have to invest in your own storage device. 
Why do you need cloud storage?
Cloud storage Comes with some unique benefits over offline storage. 
You have a better security and control 

The chances of losing your data can be minimised in case of device breakage or loss.

Easy to collaborate and share.

Easy to scale when your storage needs increase. 

Access from multiple devices anytime and anywhere. 
Read further to understand Advantages and Disadvantages of cloud storage!
Should you pay for the cloud storage?
You don't have to, but it depends on your needs also. There are a lot of free options available for personal use. You can easily get upto 200 GB of free storage. If you have a bigger storage need you, all cloud providers will have an option to upgrade at a minimal cost.
However if you are looking for a business storage, a paid service with better security and multiple access and permission layers should be your choice. The paid plans are equipped with better features.
List of Top 15 Free Cloud Storage Available in 2021
You have so many free online storage options available these days. These cloud storage are easy to use and you can get a free storage space up to 200 GB. After a thorough research, we have compiled a list of best free cloud storage providers. 
Blomp offers free cloud storage for your images, videos, and multiple files up to the capacity of 200GB.

Why do we recommend it? 
Blomp is the ideal cloud storage alternative for you if you want a secure and simple organisation and backup for your videos and photos.
Blomp is accessible through any web browser on Mac, Windows, and Ubuntu Linux systems.

You can also access Blomp through the mobile app on your android smartphone or iPhone.

The best thing about Blomp is that you can manage files in your cloud storage directly from your android smartphone or iPhone.
Degoo is another good option which offers a space upto 100GB. It is a reliable cloud backup service. You can access your data from the Degoo mobile app on Android and iOS devices.

Why do we recommend it? 
You can add more storage by referring your friends.

You get mobile app support with free storage.

The paid plans of Degoo are reasonable. It starts with the $3 monthly charge for 500GB storage space.
Mega offers 50GB of free cloud storage. The storage comes with excellent security features. The Mega cloud storage is similar to the dropbox with a higher storage space.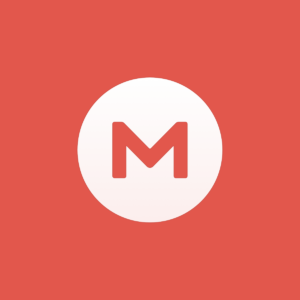 Why do we recommend it? 
You will get 50 GB for free. 

You can download multiple files in the zip format 

And upload files through the mobile app

.
Media Fire Offers 10 GB free storage which can be increased up to 50 GB. It comes with many rich file handling features.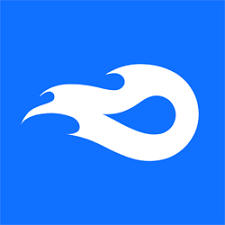 Why do we recommend it? 
You can upload multiple files at once from any browser.

Organizing files in the file manager is easier. Searching for something that gives a perfect personal document features? 

You get well designed search features. You can share documents with a specialized and free one time link 

Your  recipients can share it further if required. 
Yandex Disk is One of the trustworthy, free cloud storage options. You get 10 GB free cloud storage as soon as you sign up for the Yandex. You can win up to an additional 32GB storage by participating in their promotional activities.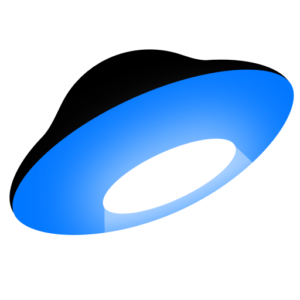 Why do we recommend it? 
You can use the auto-upload functionality on your phones to facilitate the storage of all photos on Yandex Disk in the original resolution. 

It supports Windows and macOS operating systems.

You can transfer all files to Yandex Disk for accessing and editing them just like you would have on a hard drive. 

You can use Word, Excel, and PowerPoint on their browsers without installing them.  The file sharing feature is unique, you can send short links as well as files ranging in size up to 50GB. 

Recipients can view, download, and save the files on their Yandex Disk installation.
Google is a personal favorite for many because of its natural integration with Android.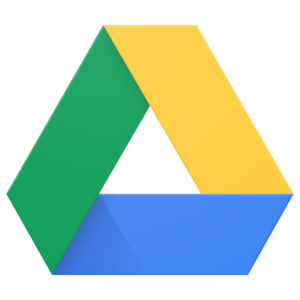 Why do we recommend it? 
The Google Drive offline services help its users to view all the files and photos that are saved online even when they have bad network service. 

Scanning documents has now become much easier by just taking a snap of the document and the rest is done by the drive like storing them in PDF form. Google free cloud storage integrated with all other Google services.
Icedrive is one of the next-generation alternatives among the best free cloud services for effortless access, management, and updating of cloud storage. Users can access a dedicated space for sharing, showcasing, and collaborating with your files. The most prominent highlight of Icedrive as a cloud storage provider is the support for Twofish Encryption.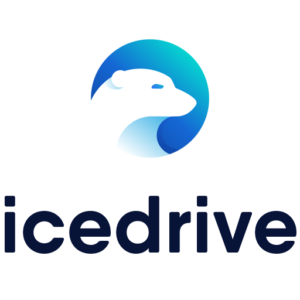 Just by signing up, you can get 10 GB free cloud storage. It also delivers a cleaner, and easier user interface for file management. You can also gain the benefits of highly responsive synchronisation of your files with a simple click. Most important of all, Icedrive also supports the streaming of media from your cloud storage and sharing with friends.
Whizlabs Free Tests for AWS Cloud Certifications
Among the many all-round best free cloud storage available presently, Koofr provides credible 10 GB free cloud storage enabling connection of Dropbox, OneDrive, and Amazon and Google Drive accounts. Koofr is unique in utilising the free space available on a hard drive.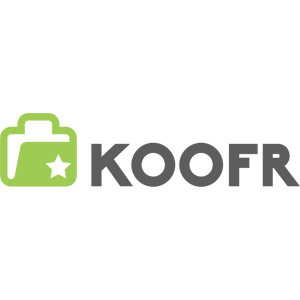 It is easily compatible with android, iOS, macOS, and Windows, thereby providing exceptional flexibility. The other notable features of Koofr directly indicate an automatic backup from phones and no restrictions on type or size of the file. Furthermore, users can also avail an automatic backup of photos and videos from their mobile phones with Koofr.
Mimedia is one of the promising additions among the best free cloud storage providers in the present market. You get 10 GB free cloud storage when you sign up with the Mimeda. It basically serves as a cloud-based backup service that helps you curate and manage your personalised file collection.

Users can access and organize images, music, videos, and document files on all devices. The striking highlight of Mimedia is the support for importing from Facebook, Google, Dropbox, and Flickr. The desktop app of Mimedia is easily supported with PC and Mac alongside providing support for uploading any type of content to the cloud.
This is also one of the other best free cloud storage available. Syn.com provides free storage of about 5GB. It has become quite easy to back up files with Sync.com only when the users have used something better than the sync folder because exploring the sync.com web panel which offers incredible features is productive. The best feature of the Sync.com is the restoring of deleted files and thereby stops users from regretting mysteriously lost important documents.

Get free space feature is the most excellent feature that syn.com offers. If a user wants to get a bit more space for files and photos what is to be done is tell a friend about Sync and the number of friends signs up for sync gets a free gigabyte along with the user who recommends it to others. The Sync Vault is a feature which helps the users to save files and documents in a special storage space known as Vault which is different from the Sync folder and all that is required to be done just select a file and choose the option of Copy to Vault and your important data gets a backup.
This is one of the powerful and latest free cloud storage compared to all other cloud storage because of its great back up features. Any type of small and large PowerPoint presentations, photos, videos, or maybe even other large CAD files can be safely kept in the Dropbox. Dropbox provides the users with easy sync features that help to access the files and documents to the Dropbox from any device.

Dropbox free storage provides users with many features that are extremely helpful. One of the helpful features is that a user can protect all the files and documents in a lost device by clearing the documents from the device with the remote wipe feature that it provides. Dropbox free storage offers a good storage space (2GB) that is free but in case users are in need of more space, there are many plans that can help them to get the desired storage of their choice.
Have any doubt while adopting Google Cloud hosting for your business? Check out these top 7 advantages of choosing Google Cloud Hosting and decide!
pCloud is one of the best free cloud storage options that provide 2TB storage and its unlimited remote upload traffic feature makes it unique. It offers 10GB of free storage space to its basic accounts. Resizing pictures on the go without the help of software has now become much easier with my.pCloud, which provides a wide range of resizing options for its users.

The archive features the pCloud offers is amazing as files can be archived with the create archive option that it provides. The pCloud drive has an option that helps the users automatically lock the crypto folders each and every time they log off from the device.
Keeping documents and files within reach has become possible with the top cloud storage for free solutions such as Microsoft OneDrive. Signing up with Microsoft can help users in keeping everything in one place. It earlier provided 15GB of free space to the users but has now reduced it to 5GB. It can be accessed from any device at any point in time but is pre-installed in windows. This cloud storage is considered to be the second most wanted storage among businessmen after the Dropbox storage cloud.

The main disadvantage of outlook was the user frustration of saving attachments from emails because of the number of steps involved but it has now become easier for the businesses to choose email attachments and save it directly in folders. Now it has also become easier to create excel surveys and save them in OneDrive.
The Apple iCloud is the best free cloud storage for Apple users. Initially, it provides users with 5GB of free storage. All documents and files can be stored safely and it is easy to use. The users of Apple iCloud can share photos and videos with ease with their family members. Organising files and folders has become easy with Apple iCloud. Apple iCloud helps in sending messages automatically and saves them. Even the users can start conversations from the exact point that they have stopped earlier.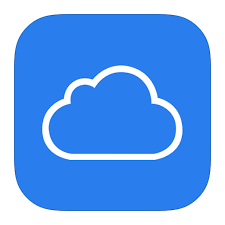 Must Read: Top 5 Cloud Computing Certifications
The legacy Amazon drive is now relaunched as Amazon photos storage. You can sign up and get 5 GB free storage. If you already have an amazon account, you can sign in using that also.

Why do we recommend it? 
You can share photos and videos in high resolution. 

Keep an automatic backup of your photos and videos. 

You can also order photo tabletops, wall décor, prints right from the app. 

Sharing and organizing photos is much easier with amazon photo storage. 

24*7 Amazon support is another good reason to sign up.
Final Words on Best free cloud storage
Since it is all about getting the best free cloud storage, it is very important to understand the features that make the best cloud storage. There are many cloud storage providers that not only provide you with free online storage but also many other features. Some cloud storage are there in the market that not only provides the best user experience and incredible features but helps users to enjoy the free services after the signup. But the other cloud storage that is mentioned above is also worth signing up as they all come up with unique features and free storage facilities.
The importance of cloud storage is increasing with enhanced cloud growth and the latest cloud computing trends. With the enhanced growth and the adoption of cloud by businesses and enterprises, the demand for cloud professionals is increasing. And there are even more opportunities for those having a cloud certification.
So, if you are planning to build a career in cloud computing or an aspired cloud professional looking for career growth, start preparing for the cloud certification. Whizlabs Cloud Certification Training Courses will help you in your journey of becoming a certified cloud professional. We are the pioneers among online certification training providers and have helped millions of professionals in getting their career one level up.
So, take a step ahead and join us to become a certified cloud professional.
Wish you the best for your certified cloud career!
Have any query/concern regarding cloud storage solutions? Just write below in the comment section or submit your query at Whizlabs Forum, we'll respond to you in no time.
Quick summary of best cloud storage options