Report: AWS Performance Predictability Tied to Internet Reliance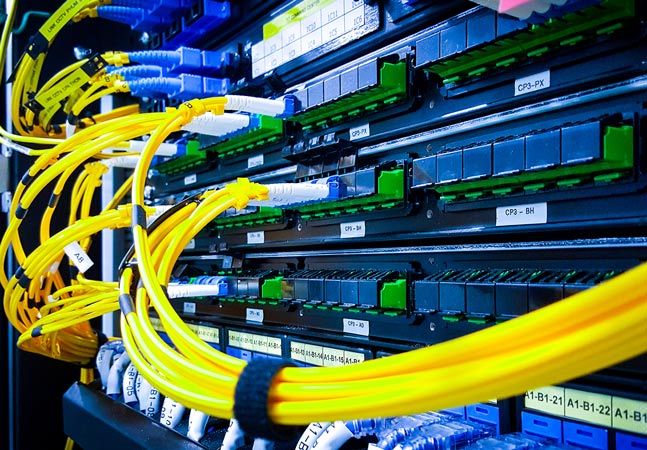 ThousandEyes has published cloud performance research that cites AWS's reliance on the public Internet — rather than its own backbone network — as contributing to operational risks that can impact performance predictability.
The San Franciso firm, which describes itself as an Internet and cloud intelligence company, this month published its second annual Cloud Performance Benchmark, which compares global network performance and connectivity differences between the five major public cloud providers: Amazon Web Services (AWS), Google Cloud Platform (GCP), Microsoft Azure, Alibaba Cloud and IBM Cloud.
"Some cloud providers rely heavily on the public Internet to transport traffic instead of their backbones, which can impact performance predictability," the company said in a news release. "While Google Cloud and Azure rely heavily on their private backbone networks to transport their customer traffic, protecting it from performance variations associated with delivering over the public Internet, AWS and Alibaba Cloud rely heavily on the public Internet for the majority of transport, resulting in greater operational risk that can impact performance predictability. IBM takes a hybrid approach that varies regionally."
The company expounded on that finding in a blog post, advising customers to take note. "Although the tested cloud providers generally demonstrated comparable performance related to bi-directional network latency, architectural and connectivity differences do have an impact on traffic between users and certain cloud hosting regions," it said. "For example, Azure and GCP use their backbones extensively to carry user-to-hosting-region traffic. AWS and Alibaba, alternatively, heavily rely on the Internet for user traffic transport, while IBM takes a hybrid approach. Exposure to the Internet increases unpredictability in performance, creates risk for cloud strategies and raises operational complexity, so enterprises planning public cloud connectivity, should consider their organization's tolerance for exposure to the unpredictable nature of the Internet."
Also, even though AWS is the dominant cloud platform according to many industry studies and pundits, the report also called into question the AWS Global Accelerator, which AWS describes as "a service that improves the availability and performance of your applications with local or global users." AWS said it provides static IP addresses to act as a fixed entry points to application endpoints in AWS Regions.
"AWS Global Accelerator doesn't always out-perform the Internet," ThousandEyes said. "While the Global Accelerator uses an optimized route through AWS' densely connected backbone, performance improvements were not uniform across the globe. In many cases, the Global Accelerator trumps the Internet connectivity path in performance, but there are also examples of negligible improvement and even cases of worse performance when compared to default AWS connectivity. Enterprises considering the benefits of the Global Accelerator should validate performance gains even developing their strategy to ensure ROI for their unique deployment."
Other findings of the report as listed by ThousandEyes included:
Significant cloud performance anomalies exist depending on provider, hosting region and user locations.
All cloud providers, including Alibaba, pay a performance toll when crossing the Great Firewall of China.
US broadband ISP choice makes a difference in cloud performance.
Further commenting on the AWS cloud, the company said, "The major public cloud providers are constantly making optimizations to their networks to (hopefully) improve performance and stability for their end users. In our tests, [AWS]] performance predictability metrics improved noticeably over the last year, especially in Asia, which showed a 42 percent reduction in latency variability. However, when compared to Azure and GCP, AWS still has lower performance predictability due to its extensive reliance on the Internet rather than leveraging its own backbone for delivery."
David Ramel is an editor and writer for Converge360.
from News: https://awsinsider.net/articles/2019/11/19/cloud-research.aspx