Microsoft, Amazon Trade Angry Blog Posts over Latest JEDI Challenge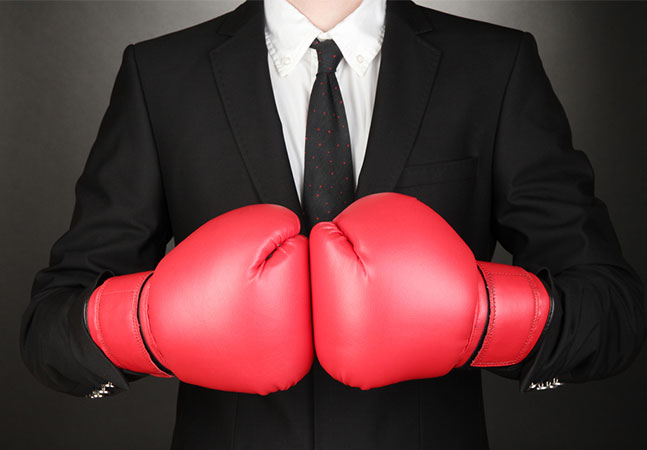 Microsoft and Amazon have come to verbal blows over Amazon's ongoing protest of the Pentagon's $10 billion JEDI contract, awarded to Microsoft last fall.
To recap, Amazon's legal protest of the JEDI contract, which began in earnest in late 2019, questions the fairness the Department of Defense's decision to award the contract to Microsoft. Amazon alleged that President Donald Trump, who has had a publicly acrimonious relationship with Amazon CEO Jeff Bezos, had undue influence over the decision. Amazon also challenged the DoD's acceptance of a Microsoft cloud storage technology in its bid procurement process, arguing that the Microsoft product was "noncompliant" with the DoD's requirements and unfairly gave Microsoft a pricing edge over Amazon's own bid.
An internal DoD investigation determined there was no evidence to support the former allegation. Regarding the latter, however, a federal court sided with Amazon and in February granted Amazon's request to temporarily halt work under the contract until further notice.
In turn, the DoD in March asked the court for a four-month extension while it reconsiders its assessment of the two companies' proposed storage solutions, adjust the terms under which it solicited those proposals, and "accept limited proposal revisions" from Amazon and Microsoft.
That brings us to this week. Amazon has now filed a private complaint directly with the DoD regarding technical adjustments the agency plans to make to the JEDI procurement process. In a blog post, Drew Herdener, Amazon's head of worldwide communications, said that the complaint's purpose is to get clarification from the DoD on its revised storage requirements. The direct complaint comes, according to Herdener, after two weeks of being rebuffed by the DoD.
"As the DoD was defining the new storage requirement, they didn't clearly define it. We asked multiple times for clarification, to which the DoD was unresponsive. It left us no option but to appeal to the agency to clarify it," he wrote. "This could have been easily avoided if they had chosen to be responsive in any of the multiple requests we've made in the last two weeks. We simply sought clarity on the requirement — nothing more."
Nevertheless, the move prompted a sharp rebuke from Frank X. Shaw, corporate vice president at Microsoft, who, in a blog post of his own, called Amazon's complaint "another example of Amazon trying to bog down JEDI in complaints, litigation and other delays designed to force a do-over to rescue its failed bid."
Amazon is "trying to grind this process to a halt, keeping vital technology from the men and women in uniform — the very people Amazon says it supports," Shaw said. "[N]o one forced Amazon to bid high in the procurement. Amazon alone made the choice to bid high, but now wants to find a way to avoid the consequences of its own bad business decisions." He bade Amazon to "stand down on its litigation, stop asking for a do-over and let JEDI proceed."
Amazon's Herdener responded by calling Microsoft "self-righteous and pontificating," its actions that of a "bully" and its technology "inferior."
"Microsoft is doing an awful lot of posturing. We understand why. Nobody knowledgeable and objective believes they have the better offering. And, this has been further underscored by their spotty operational performance during the COVID-19 crisis (and in 2020 YTD)," he wrote. This is perhaps a reference to reports of capacity issues with the Microsoft Azure cloud as the surge in remote workers amid the COVID-19 pandemic caused resource demands to spike. To accommodate the increase in cloud demand, Microsoft temporarily throttled some Azure features.
"Microsoft wants us to just be quiet and go away," Herdener wrote. "But, as we've said all along, we believe it's critical for the DoD, the country, and future U.S. Government procurements that agencies make decisions free from political retribution and interference, and based fairly and on the facts."
Gladys Rama is the senior site producer for Redmondmag.com, RCPmag.com and MCPmag.com.