In Record-Breaking Q4, Azure Leads in Growth but AWS Keeps Its Share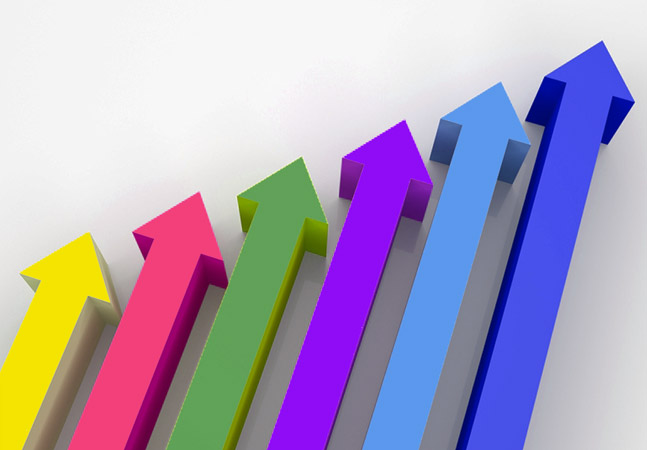 Cloud spending ballooned by $2.8 billion in the fourth quarter of 2019, the largest sequential-quarter growth on record for the cloud market, according to data released this week by Synergy Research Group.
Leading the charge was Amazon Web Services (AWS). While AWS' year-over-year growth has been gradually decelerating (in its most recent financial report, AWS clocked its smallest year-over-year increase yet at 34 percent), it has kept pace with the overall cloud market, which Synergy estimates grew 37 percent year over year.
In comparison, AWS' closest competitors greatly outpaced the market in Q4. Despite its relatively sluggish growth, however, AWS' cloud dominance remains unchallenged; it currently has 33 percent of the global market, according to Synergy.
Its closest rival, Microsoft Azure, reported a 62 percent year-over-year increase, giving it 18 percent of the market — an increase of nearly three percentage points over the year-ago period.
Rounding out the top five are (in order of market share) Google, Alibaba and Tencent. "Google, Alibaba and Tencent are substantially outpacing overall market growth and are gaining market share. All three saw revenues increase by 50% or more year on year," Synergy said. Combined, the five leaders account for over 75 percent of the total market.
Overall cloud market revenues in 2019 hit $96 billion, Synergy said, with $27 billion coming in Q4.
"The year ended with a bang as Amazon and Microsoft both posted big sequential gains in cloud revenues," said John Dinsdale, chief analyst at Synergy, in a prepared statement. "Thanks to these two market leaders and strong growth from some other cloud providers, the 2019 market was over twice the size of the 2017 market. Given secular trends in the market we will continue to see strong growth."
Gladys Rama is the senior site producer for Redmondmag.com, RCPmag.com and MCPmag.com.
from News: https://awsinsider.net/articles/2020/02/06/cloud-record-breaking-q4.aspx