COVID-19 No Match for Cloud Growth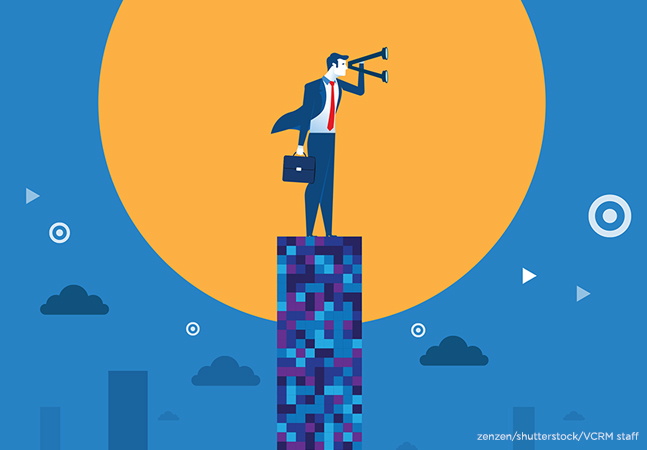 Cloud giants Amazon Web Services (AWS) and Microsoft are thriving even as the ongoing COVID-19 pandemic has caused other industries around the world to grind to a halt.
Market research groups Synergy and Canalys each issued their quarterly cloud market share analyses last week, after the top vendors had released their latest earnings reports. The two groups reached the same conclusion, succinctly put by Canalys Chief Analyst Matthew Ball: "This has been a boon for most if not all the major players."
As researchers from the two firms explained, the surge in remote work caused by widespread shelter-in-place ordinances designed to slow the spread of the virus have resulted in a dramatic increase in cloud services demand. For instance, Microsoft reported a 70 percent jump in daily users of its Teams collaboration solution in just the month of March. That same month, spending on the Amazon WorkSpaces desktop-as-a-service solution reportedly grew by 155 percent year over year.
"While COVID-19 is having a devastating impact on communities and economies around the world, indications are that it is having a mildly positive impact on the cloud infrastructure services market," said John Dinsdale, a Synergy chief analyst. "For sure the pandemic is causing some issues for cloud providers, but in uncertain times the public cloud is providing flexibility and a safe haven for enterprises that are struggling to maintain normal operations."
Not surprisingly, AWS and Microsoft emerged from this latest quarter as the runaway market share leaders. Based on data from both Synergy and Canalys, the two vendors combined for roughly half of the total cloud infrastructure services market. AWS accounted for 32 percent of the market, according to both research firms, while Microsoft accounted for either 18 percent (according to Synergy) or 17 percent (Canalys). Trailing distantly are Google and Alibaba, each with shares in the single digits.
Overall, cloud infrastructure services spending increased by 37 percent year over year this most recent quarter, according to Synergy, totaling $29 billion.
The quarter was not without obstacles, however, particularly regarding cloud vendors' capacity to accommodate the sudden demand spikes. For instance, a recent Microsoft Azure outage was confirmed to have been caused by pandemic-related traffic. Microsoft eventually resorted to temporarily throttling some Azure features to maximize service continuity.
Cloud vendors also lost significant business this quarter from hard-hit industries like hospitality, aviation and travel. With consumers around the globe planning to stay close to home for the foreseeable future, many cloud projects in these industries are being delayed, scaled-down or canceled altogether.
Additionally, as organizations tighten their IT budgets in anticipation of a downturn, large-scale cloud projects like enterprise migrations have been put on the back burner. Typically, such projects are major revenue-generators for cloud providers. For now, though, IT teams are focusing their cloud spending on just the bare necessities.
Gladys Rama is the senior site producer for Redmondmag.com, RCPmag.com and MCPmag.com.