Cloud Study: Multicloud and Hybrid Cloud Dominate, Security a Top Worry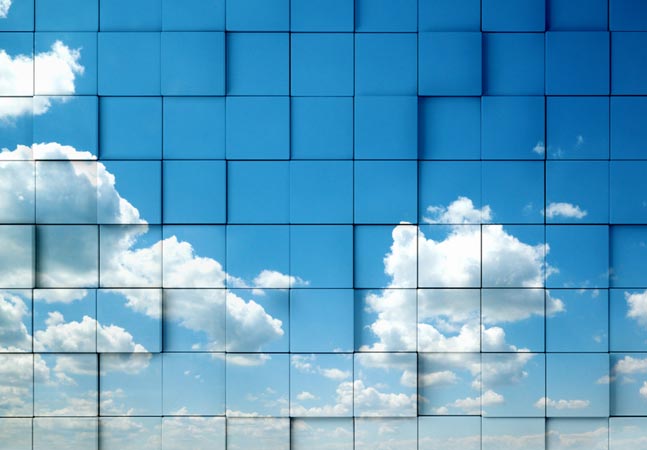 A recent Flexera survey indicates widespread use of multicloud and hybrid cloud approaches.
The company's "2020 State of the Cloud Report," which surveyed 750 enterprises and small-to-medium businesses (SMBs) in the first quarter, found that the vast majority of respondents (93 percent) employ a multicloud strategy, with organizations using an average of 2.2 public clouds and 2.2 private clouds. A "hybrid" cloud approach, which combines public and private cloud infrastructures, is used by a similarly high proportion (87 percent).
However, this multicloud use, when further defined, was described by respondents as being mostly used (55 percent) for the running of "apps siloed on different clouds." Respondents did describe some mixed cloud use, though, namely:
"Data integration between clouds" (41 percent)
"Workload mobility between clouds" (36 percent)
"Disaster recovery/failover between clouds" (35 percent)
"Individual apps span public and private clouds" (34 percent)
Only about one-third of the respondents used multicloud management tools, or tools for cloud security, governance or cost management functions. Flexera is a Chicago-based provider of IT and asset management solutions, so much of the survey probed those sorts of issues.
Top public cloud providers, per the respondents, included Amazon Web Services (76 percent), Microsoft Azure (63 percent) and Google Cloud (35 percent). Overall, 63 percent of respondents said they spent "$1.2 million or more per year" on public cloud services, while 26 percent spent "at least 12 million" per year on the same.
Top Cloud Challenges
Respondents also indicated that their current cloud spending was over budget by an average of 23 percent. Some cost-saving measures taken by the respondents included using automation to shut down workloads after hours (51 percent) as well as right-sizing instances (49 percent).
Another top cloud migration challenge was "understanding app dependencies," according to 63 percent of respondents. Some other migration challenges listed in the report included "assessing technical feasibility" (47 percent), "assessing on-prem vs. cloud costs" (41 percent) and "rightsizing/selecting best instance" (39 percent).
However, the overall top cloud challenges, per respondents, included security (81 percent), managing cloud spend (79 percent), governance (77 percent) and a perceived "lack of resources/expertise" (77 percent).
Cloud software licensing was deemed to be a fuzzy area in terms of understanding cost implications (56 percent). Other conundrums included following cloud licensing rules (49 percent), understanding cloud licensing complexity (48 percent) and having control over using too many licenses (45 percent).
In terms of the respondents' present-day cloud initiatives, they were mostly seeking to optimize costs associated with cloud use (73 percent), followed by migrating more workloads to the cloud (61 percent), expanding the use of containers (51 percent) and going cloud-first (48 percent).
Cloud Tools Used
The study found a strong use of Docker containers by the respondents, as well as the Kubernetes container orchestration solution. It found 65 percent reporting the use of Docker containers, while 58 percent used Kubernetes. One top challenge for using containers was described as a "lack of resources/expertise" per 41 percent of respondents.
The top DevOps configuration tools used by respondents included Ansible (43 percent), Terraform (42 percent), Chef (33 percent), Puppet (32 percent) and Salt (17 percent).
Platform-as-a-Service (PaaS) was mostly used "to accelerate dev" (49 percent) and "reduce costs" (58 percent). Fears about PaaS vendor lock-in appeared to be low among the respondents, with the report stating that "today, only 30 percent of respondents limits PaaS usage for this reason."
Kurt Mackie is senior news producer for 1105 Media's Converge360 group.