AWS-Iridium Network for Satellite-Based IoT Launches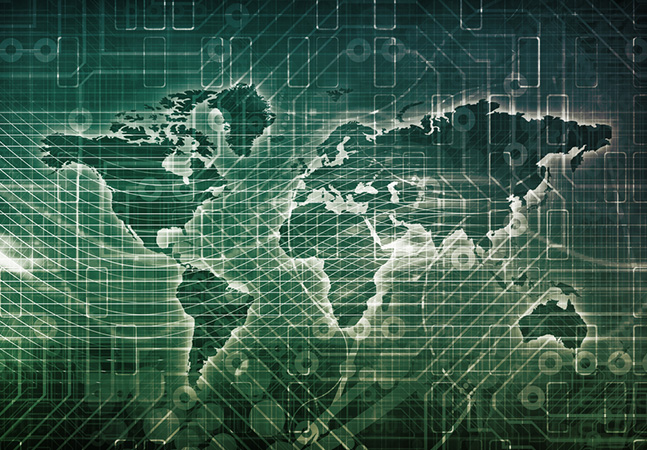 Originally expected to launch last year, the Internet of Things (IoT) network developed by Amazon Web Services (AWS) and satellite network provider Iridium finally became live in late January.
Iridium CloudConnect was first announced in October 2018. The two companies described the effort as a bid to extend the IoT capabilities of the AWS cloud to more markets, particularly those with poor or nonexistent Internet access. The plan was to integrate AWS' IoT platform with Iridium's network of 66 "crosslinked" satellites across the globe. The integration would give the two companies' customers a way to develop and deploy IoT applications, as well as manage their connected devices, from almost anywhere in the world.
Despite a projected a launch window of sometime in 2019, Iridium CloudConnect officially launched just this week.
"There's been great anticipation for this service since it was first announced, and now our partners and customers can easily experience the full power of IoT using AWS, combined with the only network offering truly global coverage," said Bryan Hartin, Iridium's executive vice president of sales and marketing, in an announcement Tuesday. "We've built a direct, private connection between our gateway and AWS, making it secure and redundant. This is now a premier satellite cloud-based IoT service."
For Iridium customers, the service enables faster engineering, development and deployment times for their IoT services, according to the company. On the AWS end, developers can take advantage of the broader geographic coverage offered by satellite connectivity.
"Iridium CloudConnect enables devices to send and receive messages through the AWS-hosted service without having to develop a connecting service to the Iridium Short Burst Data (SBD) Gateway," according to the product page. SBD refers to Iridium's transceiver-based technology for communicating status messages between devices and central management systems.
The product page further explains:
Data is transferred through closed carrier networks and dedicated secure private connections between Iridium and AWS. Iridium CloudConnect is set up using cross-account authentication, and a simple script that sets up infrastructure needed to support the service. Customers receive their SBD device data in a Simple Queue Service (SQS) queue in JavaScript Object Notation (JSON) format. Queues reside in the customer's own AWS Virtual Private Cloud (VPC) environment.
More information on Iridium CloudConnect is available via this contact form.
Gladys Rama is the senior site producer for Redmondmag.com, RCPmag.com and MCPmag.com.
from News: https://awsinsider.net/articles/2020/01/28/aws-iridium-satellite-iot-launches.aspx