As Remote Work Booms, So Does Amazon WorkSpaces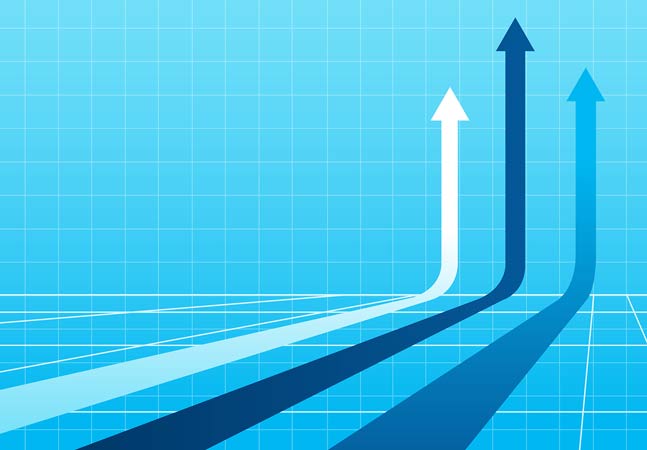 With the population of work-from-home employees surging amid the coronavirus pandemic, spending on Amazon WorkSpaces — the desktop-as-a-service solution hosted on the Amazon Web Services (AWS) platform — is hitting record highs.
That's according to 7Park Data, which provides predictive data modeling services using machine learning and artificial intelligence. The company this week announced the availability of its Cloud Infrastructure Spend dataset, which tracks Fortune 500 spending on specific cloud services from the Top 3 cloud providers — AWS, Microsoft Azure and Google Cloud Platform (GCP).
The data is updated weekly and very granular. "The data can be broken down by a wide range of very specific variables, including the cloud products or services customers are using (e.g., AWS EC2, AWS S3), reserved vs. on-demand spend (i.e., pre-paid vs. pay-as-you-go), instance type, region of compute, and which customer sector," 7Park said in its announcement. With this level of specificity, 7Park hopes to help IT channel partners and software providers, among others, make decisions about where they should direct their sales, research and development resources.
Using "raw data that originates from a software product IT and finance departments use to track customer purchases and utilization," 7Park has been able to glean some insights into the performance of specific AWS service categories over the past few months. For example, AWS WorkSpaces has been a major beneficiary of the current push toward remote work, with "average daily spending" on the service ballooning by 155 percent year over year in March.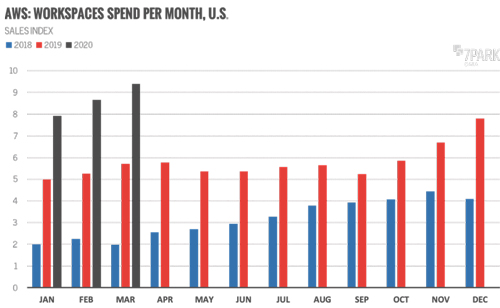 "7Park's Cloud Infrastructure dataset is tracking record monthly spending for AWS WorkSpaces (despite only through 3 weeks of data), implying customers are adopting large remote and work-from-home production deployments," wrote Erin Crapser, vice president of marketing at 7Park, in a blog post this week.
The desktop-as-a-service product isn't the only thing from AWS that's having a banner quarter, according to 7Park — its machine learning portfolio is also booming. Spending on AWS machine learning services grew by 156 percent year over year in the first quarter of 2020, compared to 132 percent in the preceding quarter. "This indicates that Amazon's core customers continue to adopt newer, cutting-edge products and expand their usage over time," Crapser said.
Meanwhile, AWS security products grew at a much more sedate pace of 110 percent year over year, but that's following a quarter during which it jumped by about 180 percent.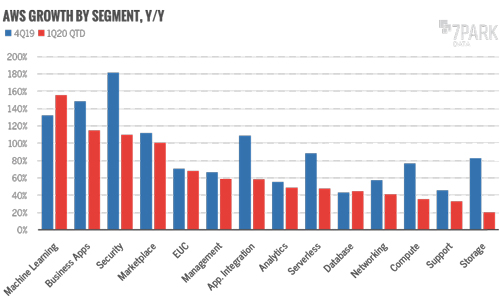 7Park attributes the strength of AWS' security business to "healthy growth across multiple products including Amazon CloudTrail and GuardDuty, the two most popular security services by far: they comprise over 50% of Security spend." 
Another positive trend identified by 7Park: AWS' largest customers (i.e., those with over $1 billion in revenue) are growing faster than its smaller customers, which should serve AWS well in the coming months as the coronavirus crisis abates.
"The larger customer base inherently has larger IT budgets and a greater ability to spend more over time, and also serves as leading indicators that other smaller companies will ultimately follow," Crapser said.
Gladys Rama is the senior site producer for Redmondmag.com, RCPmag.com and MCPmag.com.
from News: https://awsinsider.net/articles/2020/04/08/remote-work-amazon-workspaces.aspx